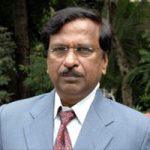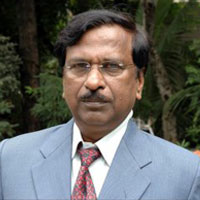 B. Arch., G.D. Arch., from J.J. college of architecture Mumbai in 1967, A.I.I.A., M.C.A.
Professional
One of the leading architect of Nashik & started Practices architectural practice since 1967 in Nashik..
The name of the company is Gupta's associated architects Pvt. Ltd. Having office at Nashik & Indore.
Operational since, 30 years, the firm handles several diverse projects. The firm has to it's the BEST SKODA SHOWROON IN INDIA Award for the project of Heak Auto Pvt. Ltd., Nashik, which was spread over 30,000 sqft. Also, out of 165 Zenith Company's showrooms, the firm was conferred upon the award for the best interiors for Zenith Shoppe, Nashik.
Teaching
Ex visiting lecturer at N.D.M.V.P.S. college of architecture
Nashik, for design subject in 1991 to 1996
Social status
1)
Director
Motel Bliss Pvt. Ltd. (Hotel Tapovan)
Godawari co-op bank Nashik.
2)
Executive President
– Ggrawal Babha Nashik
3)
Vice President
– Nashik Hindi education Society (Shyamlal Gupta Hindi Vidyalaya)
4)
VAdvisor
a) advisor "dental collage, Nashik
b) Agrasen Nagari Patsantha., Nashik
c) Promoters & Builders Association Nashik.
5)
Chairman
a) Agrasen Vishwastha Trust. Nashik.
b) Nirmiti Nagari Pat. Nashik.
6)
Hon. Treasurer
a) The Indian Institute of Architects, of Maharashtra for the year 1996 to 2000 chapter
b) hotel association
7) Past chairman of 'The Indian Institute of Architects' Nashik center, for the year 1994-96
8) Lion Member
9) Ex -Executive Magistrate
10) Ex- Telephone Advisiorary Committee
---